Required Permissions: Azure Active Directory > App Registrations > My Custom App Name > Settings > Required Permissions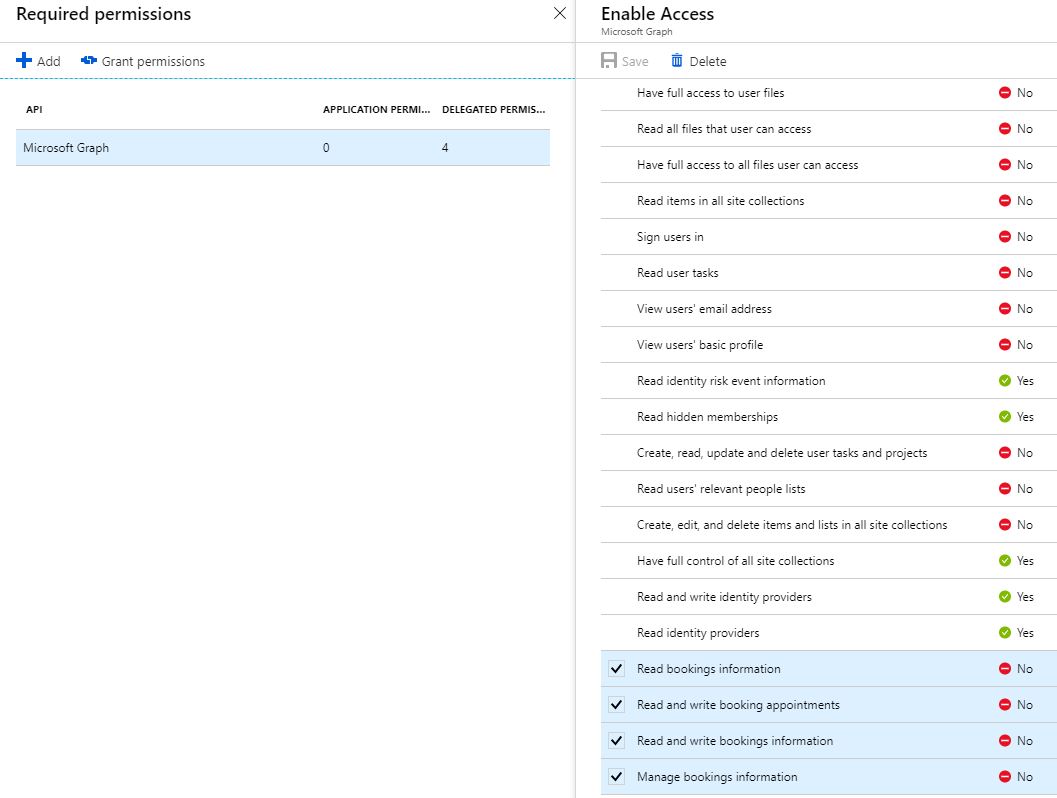 In Azure Under "Settings"use the menu option "Required Permission" then select the "Add" button to enable the access to "Microsoft Graph" .
DELEGATED PERMISSIONS
Read bookings information
Read and write booking appointments
Read and write bookings information
Manage bookings information
Add the below permissions to your azure app created above. Please also click on the "Grant permissions" button link under the required permissions panel.