API Limitation: MS Booking supports various time increments (the difference between two events) but API only returns TIME SLOTS in a range so the user only selects these possible time increments.
For e.g., If we select a 5-minute Time increment, API will give a 15-minute Time increment in the API response.
1. We will support below Time Slot/Increment
| | | | | | | | |
| --- | --- | --- | --- | --- | --- | --- | --- |
| 15m | 30m | 45m | 1h | 90M | 2h | 3h | 4h |
2. Business hours documentation
Business hours should be in hours only not minutes like 12 am, 1am, 2am, 3am, 4am, etc.
Business hours with minutes (like 12:30am) will affect in time slots.
3. In Microsoft booking business hours should be less then 12:00am, we can select till 11:45.
4. Shortcode Param of time_diff of MS booking
Go to Microsoft Booking.
Click on the Booking page from the sidebar.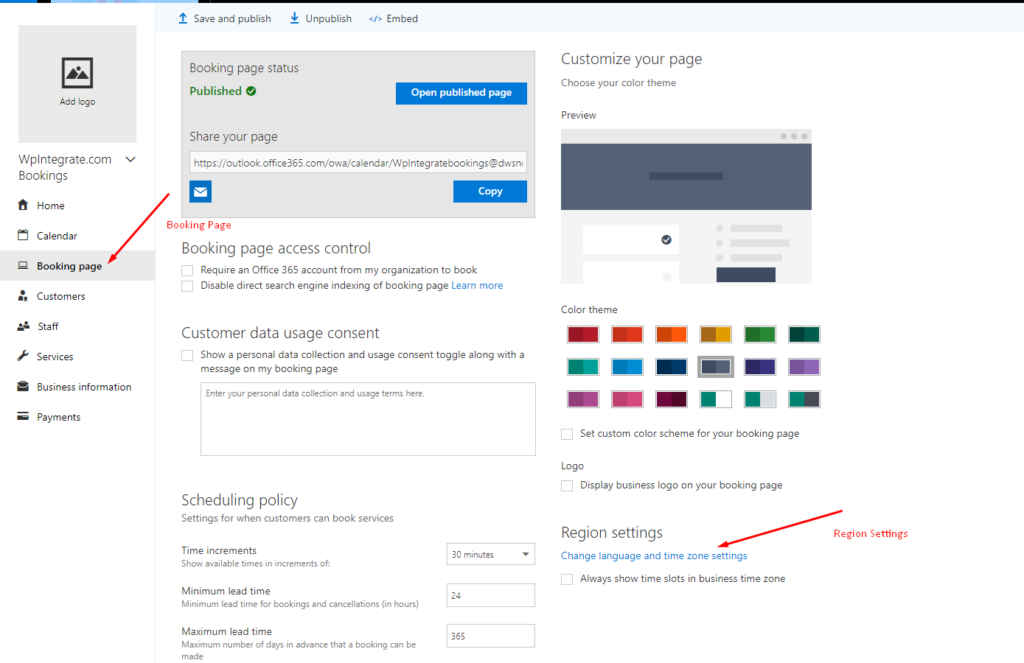 Check the timezone and convert it in the minutes.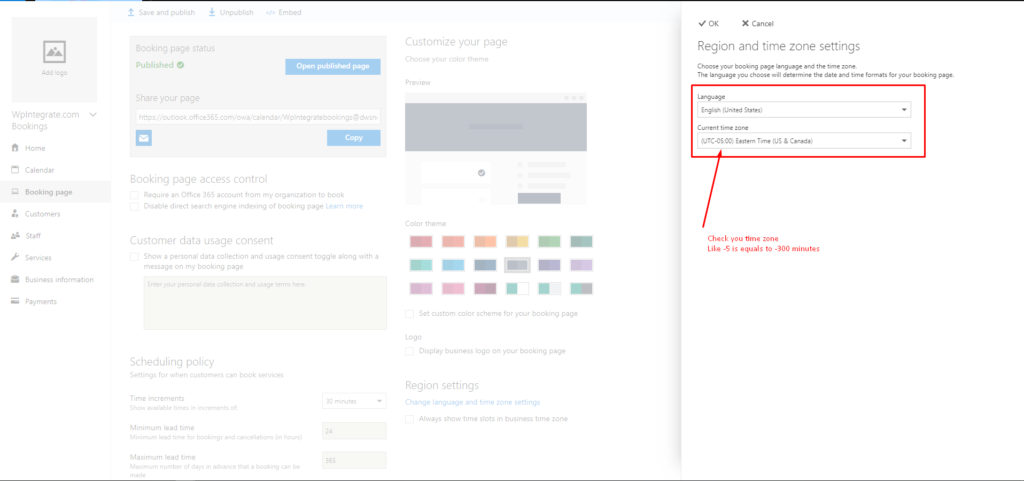 Eastern Standard time may vary according to day light saving if any